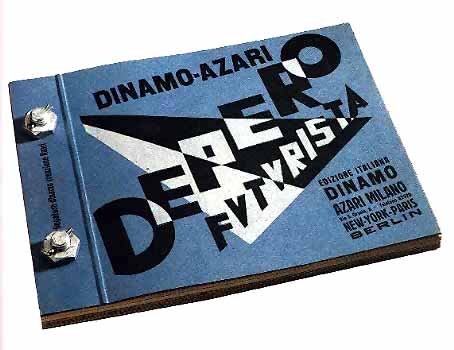 Fortunato Depero, Depero futurista 1913-1927 (Depero the Futurist 1913-1927), 1927.
Book bound with two bolts.

This book is a first-hand account of the Futurist Fortunato Depero's (1892-1960) approach to Futurism until 1927. It featured for the first time a mechanical binding consisting of two bolts holding the pages together, as conceived by Fedele Azari, the publisher. Influenced by the focus on the machine that characterized Futurism in the early 1920s, this book should be considered a manifesto of the Machine Age. However, Depero's innovation was not confined to the cover; the inside text features a wealth of typographic inventions including the use of different typefaces, the text formed into various shapes, the use of different papers and colours, and several other devices.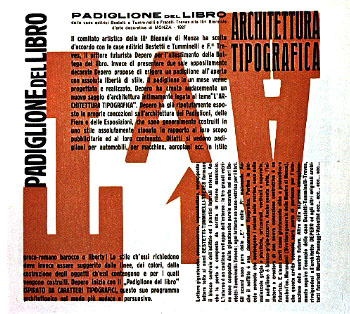 After seeing this book, Kurt Schwitters wanted to meet Depero and enthusiastically showed his copy to every visitor to his personal library. This book was published in an edition of 1000 copies, most of which bear a stamp of the number of the copy. The edition, showed at least three different front pages with different color prints. There are four or five copies with a metal binding -- books of great rarity but of minor visual impact. Finally, there were even four to five copies provided with a box case expressly designed by the author. This book is surely the first object-book in the history of printing, a work-of-art in itself, and also as a masterpiece of avant-garde book-making.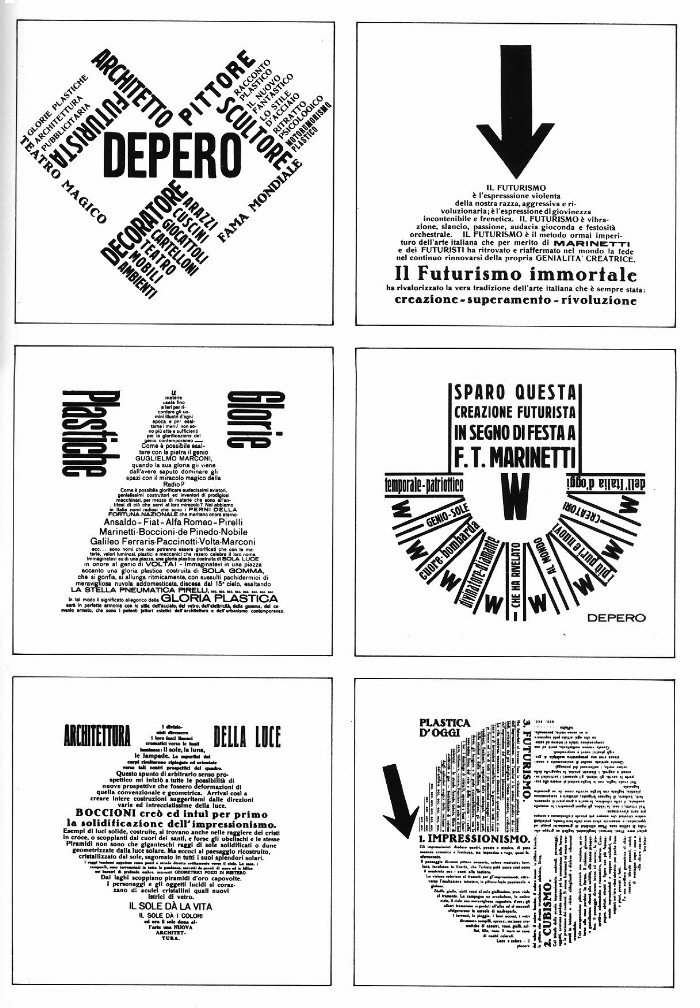 Next Image